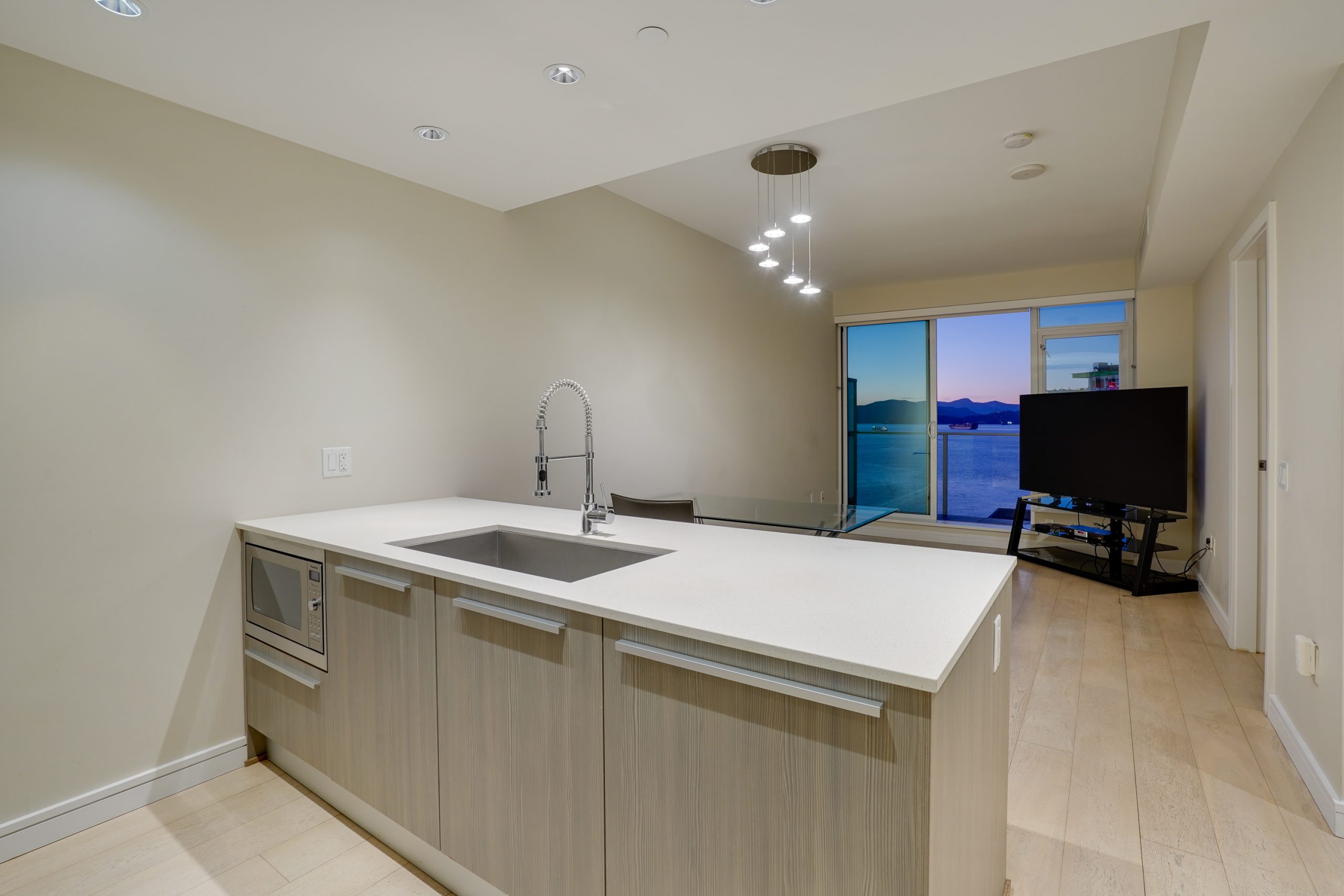 Amazing One-Bedroom Condo For Sale in Vancouver's Premier West End – Your Dream Home Awaits!
Are you ready to make your dreams come true in the heart of downtown Vancouver? Look no further than this stunning one-bedroom condo, perched in the vibrant West End with captivating English Bay views. This is your chance to own a piece of Vancouver's coveted real estate.
Property Highlights:
Generous 549 square feet of living space.
Enjoy year-round comfort with central air conditioning and heating.
Soaring 9-foot ceilings lend an airy and spacious feel.
Sip your morning coffee or savor sunsets on the expansive 140-square-foot balcony.
Luxuriate in the tiled bathroom and elegant hardwood floors.
Chef's delight: Miele appliances adorn the stylish kitchen.
Convenience at your fingertips with an included parking stall.
Stay fit and active with access to the building's state-of-the-art gym.
Rest easy with 24/7 concierge and security services.
Unbeatable location – experience the best of Vancouver right at your doorstep.
Prepare to be mesmerized by the forever ocean view that will leave you in awe!
Note: This dream condo is truly a rare gem, surpassing ordinary condos in value. It's not just about the view; it's about lifestyle. Imagine stepping out of your door and strolling just one minute to find yourself on the sandy shores of English Bay, a paradise for beach lovers and ocean enthusiasts. This property isn't just oceanfront; it's ocean-embracing living at its finest.
Don't miss out on this opportunity to own a slice of Vancouver's coastal paradise. Contact us today to schedule a viewing and make your dreams of coastal living a reality!
I really believe my apartment is worth $2 million dollars, but I know that not all people feel the same way, so I decided to evaluate my property by following the established real estate industry guidelines!
How to calculate the value of my one bedroom condo for sale in Vancouver?
In real estate, a property's value is determined through comparisons with similar properties that have recently sold. These comparable properties should ideally share the same location, building, and similar attributes. For instance, an apartment in my building, unit 2002, recently sold for $5.75 million, boasting 2,190 square feet. Calculating its price per square foot ($5.75 million / 2,190 SF) yields $2,625 per square foot.
By applying this square footage price to my 549-square-foot property, its estimated worth stands at $1,441,125. This method aligns with industry standards for property valuation, providing a solid basis for determining a property's value.
For sale: $1,441,125 million
Total Views: 204
Daily Views: 1