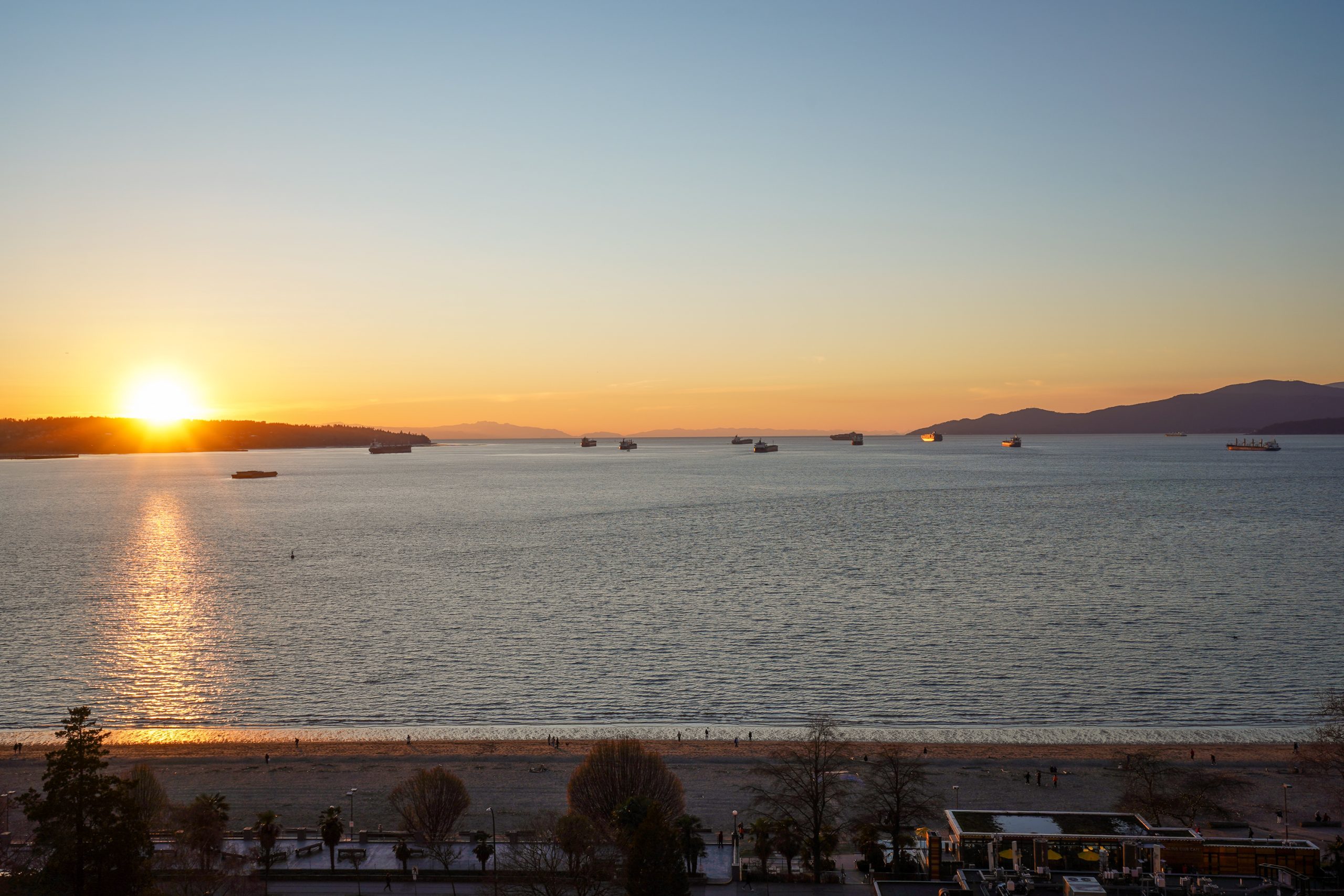 Moving to Vancouver, BC, Canada: A Paradise on the Pacific
If you're contemplating a move to Canada, Vancouver, British Columbia should be at the top of your list. Nestled on the west coast of Canada, Vancouver offers an unparalleled quality of life, a moderate climate, diverse culture, and numerous opportunities for both personal and professional growth. In this article, we will delve into the many reasons why Vancouver is often considered one of the best places to live in Canada.
The Vancouver Experience
Climate and Seasons
Vancouver is famous for its mild climate, making it a standout in Canada. The city enjoys a temperate oceanic climate, thanks to its proximity to the Pacific Ocean. Winters are relatively mild, with average temperatures rarely dipping below freezing, while summers are warm and dry. This climate allows for a wide range of outdoor activities year-round, from hiking in the summer to skiing in the winter.
Population and Diversity
Vancouver is a true melting pot, with a diverse and multicultural population. The city attracts people from all over the world, creating a vibrant tapestry of cultures and languages. In fact, over 50% of the population speaks a language other than English at home. This diversity is celebrated through various cultural festivals, events, and a thriving international food scene.
A Multinational Melting Pot
Vancouver proudly wears its multicultural identity on its sleeve. It's not just a city; it's a meeting point of the world's cultures. A significant portion of its population hails from Asia, contributing to the rich tapestry of languages, traditions, and cuisines that make up the city's vibrant cultural mosaic. You'll find thriving Asian communities, from Chinatown to Punjabi Market, which adds an extra layer of diversity to the city's cosmopolitan atmosphere.
Benefits of Moving to Vancouver
Quality of Life
Vancouver boasts a remarkable quality of life. One of its most striking features is the fresh, clean air. Surrounded by the Pacific Ocean and the coastal mountains, Vancouver enjoys a pristine environment with minimal pollution, offering residents an exceptional quality of life. The city consistently ranks high on global livability indices, thanks to its emphasis on healthcare, education, safety, and overall well-being.
Relaxed, Easy-Going Lifestyle
Life in Vancouver moves at a different pace. People here take the time to savor the beauty of their surroundings, fostering a relaxed and easy-going lifestyle. It's a place where you can enjoy your morning coffee overlooking the ocean, go hiking in the mountains in the afternoon, and still make it to a world-class restaurant in the evening. The city encourages work-life balance, making it ideal for those seeking a less frenetic way of life.
Ideal Climate Year-Round
Vancouver's climate is nothing short of idyllic. It's the only major Canadian city that offers a perfect balance between summer and winter. Summers are warm, with temperatures hovering around the mid-20s Celsius (mid-70s Fahrenheit), while winters remain mild, rarely dipping below freezing. You can revel in the joys of both seasons without the extremes of sweltering heat or bone-chilling cold.
Proximity to Nature
Imagine living in a bustling urban center and being just minutes away from the majestic North Shore Mountains. In Vancouver, this is your reality. Whether you're an avid skier, hiker, or simply appreciate the tranquility of nature, the mountains are always within reach. You can ski in the morning and kayak in the afternoon, all within the same day.
Culinary Heaven
Vancouver's culinary scene is a food lover's paradise. With its diverse population, the city boasts an array of international cuisines, from Asian delicacies in Richmond to fresh seafood in Granville Island's public market. Whether you're a foodie or just enjoy trying new dishes, Vancouver offers a tantalizing variety of dining experiences.
Gateway to North America and Asia
Situated on the Pacific Rim, Vancouver serves as a strategic gateway between North America and Asia. This prime location makes it a hub for trade, commerce, and cultural exchange. For those with international business interests, Vancouver's position on the map is a distinct advantage.
Real Estate Investment Opportunities
While Vancouver offers a high quality of life, it's essential to be aware of the cost of living. Housing prices, in particular, can be quite steep. The desirability of the city, coupled with limited available land, has led to a competitive real estate market. However, the high cost of living is often offset by the numerous opportunities for employment, the outstanding public services, and the overall exceptional quality of life Vancouver provides.
Conclusion
Moving to Vancouver, BC, Canada offers an exceptional opportunity for a fulfilling life in a stunning natural setting. From its temperate climate to its diverse culture, vibrant city life, and real estate potential, Vancouver stands out as a top destination in Canada. If you're seeking a balanced and prosperous lifestyle, Vancouver might just be the perfect place to call home.
In Vancouver, you'll discover more than a city; you'll find a welcoming community and a wealth of opportunities waiting for you on the Pacific coast of Canada.
Remember to plan your finances wisely and secure suitable housing in advance, and you'll be well on your way to making Vancouver your new home.
The best way as well as the smart way to go about finding a new home, is to seek professional advice from a reputable real estate agent in Vancouver.
I really believe my apartment is worth $2 million dollars, but I know that not all people feel the same way, so I decided to evaluate my property by following the established real estate industry guidelines!
How to calculate the value of my one bedroom condo for sale in Vancouver?
In real estate, a property's value is determined through comparisons with similar properties that have recently sold. These comparable properties should ideally share the same location, building, and similar attributes. For instance, an apartment in my building, unit 2002, recently sold for $5.75 million, boasting 2,190 square feet. Calculating its price per square foot ($5.75 million / 2,190 SF) yields $2,625 per square foot.
By applying this square footage price to my 549-square-foot property, its estimated worth stands at $1,441,125. This method aligns with industry standards for property valuation, providing a solid basis for determining a property's value.
For sale: $1,441,125 million
Total Views: 173
Daily Views: 1