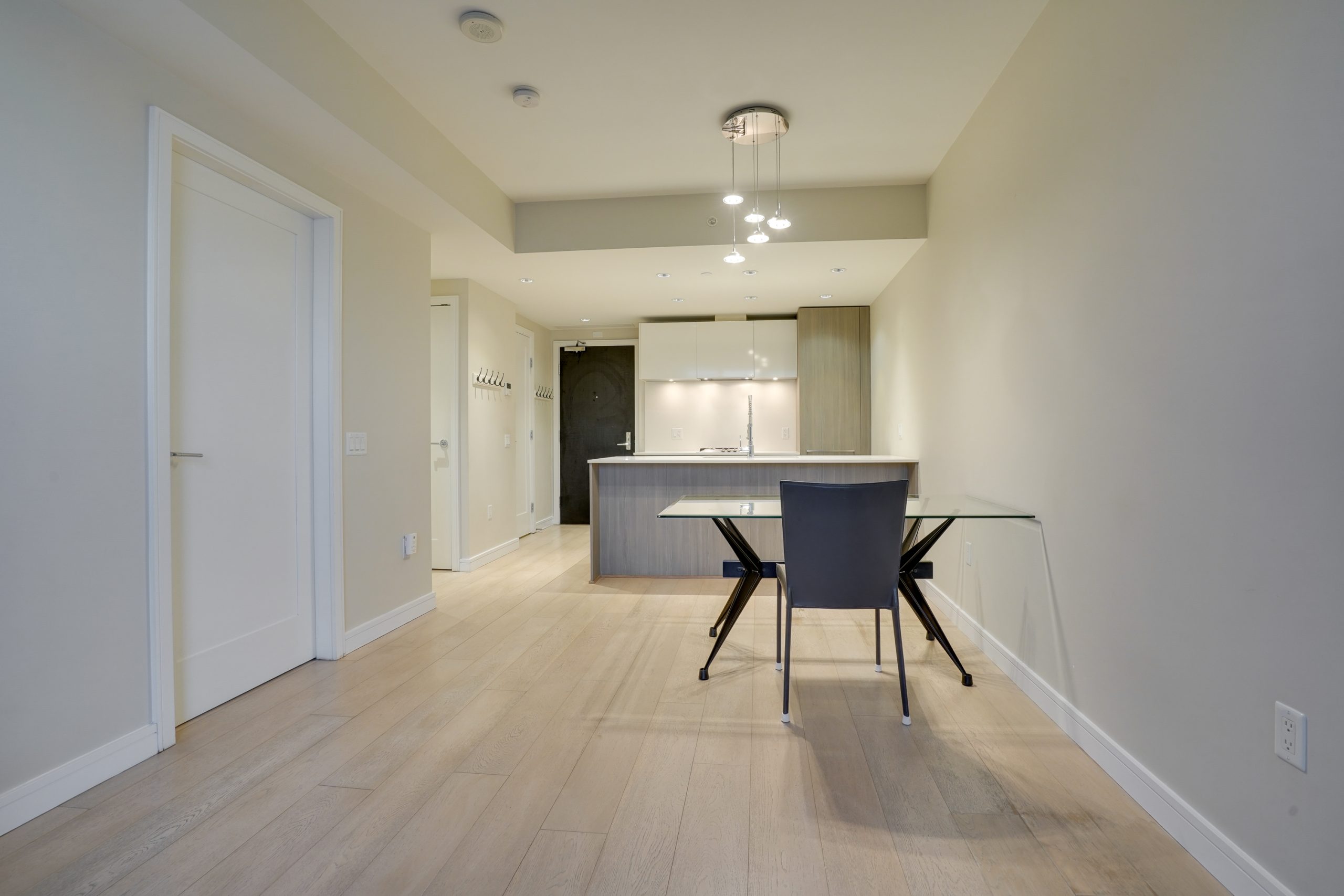 Exquisite One-Bedroom Condo For Sale in Vancouver's West End with Breathtaking Ocean Views
Property Highlights:
Spacious 549 square feet
Central air conditioning and heating for your comfort
Elegant 9-foot ceilings for a sense of grandeur
Expansive 140-square-foot balcony for outdoor relaxation
Impeccably tiled bathroom and gleaming hardwood floors
High-end Miele appliances to elevate your culinary experiences
Includes a convenient parking stall
Access to a well-equipped building gym
24/7 concierge and top-notch security for your peace of mind
Unbeatable location in the heart of Downtown Vancouver's West End
Mesmerizing and endless ocean views that will leave you in awe
Property Description:
This is not just a condo; it's a dream come true. This one-bedroom masterpiece, nestled in Vancouver's West End, is now available for sale at an asking price of $1.441,125 million.
Boasting a generous 549 square feet of living space, this condo offers a luxurious and comfortable lifestyle. The central air conditioning and heating system ensure you're always at the perfect temperature, while the 9-foot ceilings add an air of sophistication to the interior.
Step onto the 140-square-foot balcony, and you'll be greeted by panoramic vistas of the ocean that stretch as far as the eye can see. The bathroom is tastefully tiled, and the hardwood floors throughout the unit exude warmth and elegance. The kitchen is a chef's delight, equipped with high-end Miele appliances that make cooking a pleasure.
Convenience is key, as the condo includes a dedicated parking stall. Plus, you'll have access to a fully-equipped gym within the building, allowing you to maintain your active lifestyle. Rest easy with a 24/7 concierge and top-tier security ensuring your safety and privacy.
The location is unbeatable, situated in the heart of Downtown Vancouver's West End. But what truly sets this condo apart is the mind-bending ocean view that seems to go on forever. You're not just near the beach; you're practically on it, just a one-minute walk away.
Please Note: This dream condo is priced higher than other properties in the area because it offers a truly unparalleled oceanfront experience. The breathtaking ocean view and immediate beach access set it apart from the rest. Don't miss the opportunity to make this exceptional property your own.
For inquiries or to schedule a viewing, please contact us today.
I really believe my apartment is worth $2 million dollars, but I know that not all people feel the same way, so I decided to evaluate my property by following the established real estate industry guidelines!
How to calculate the value of my one bedroom condo for sale in Vancouver?
In real estate, a property's value is determined through comparisons with similar properties that have recently sold. These comparable properties should ideally share the same location, building, and similar attributes. For instance, an apartment in my building, unit 2002, recently sold for $5.75 million, boasting 2,190 square feet. Calculating its price per square foot ($5.75 million / 2,190 SF) yields $2,625 per square foot.
By applying this square footage price to my 549-square-foot property, its estimated worth stands at $1,441,125. This method aligns with industry standards for property valuation, providing a solid basis for determining a property's value.
For sale: $1,441,125 million
Total Views: 217
Daily Views: 1