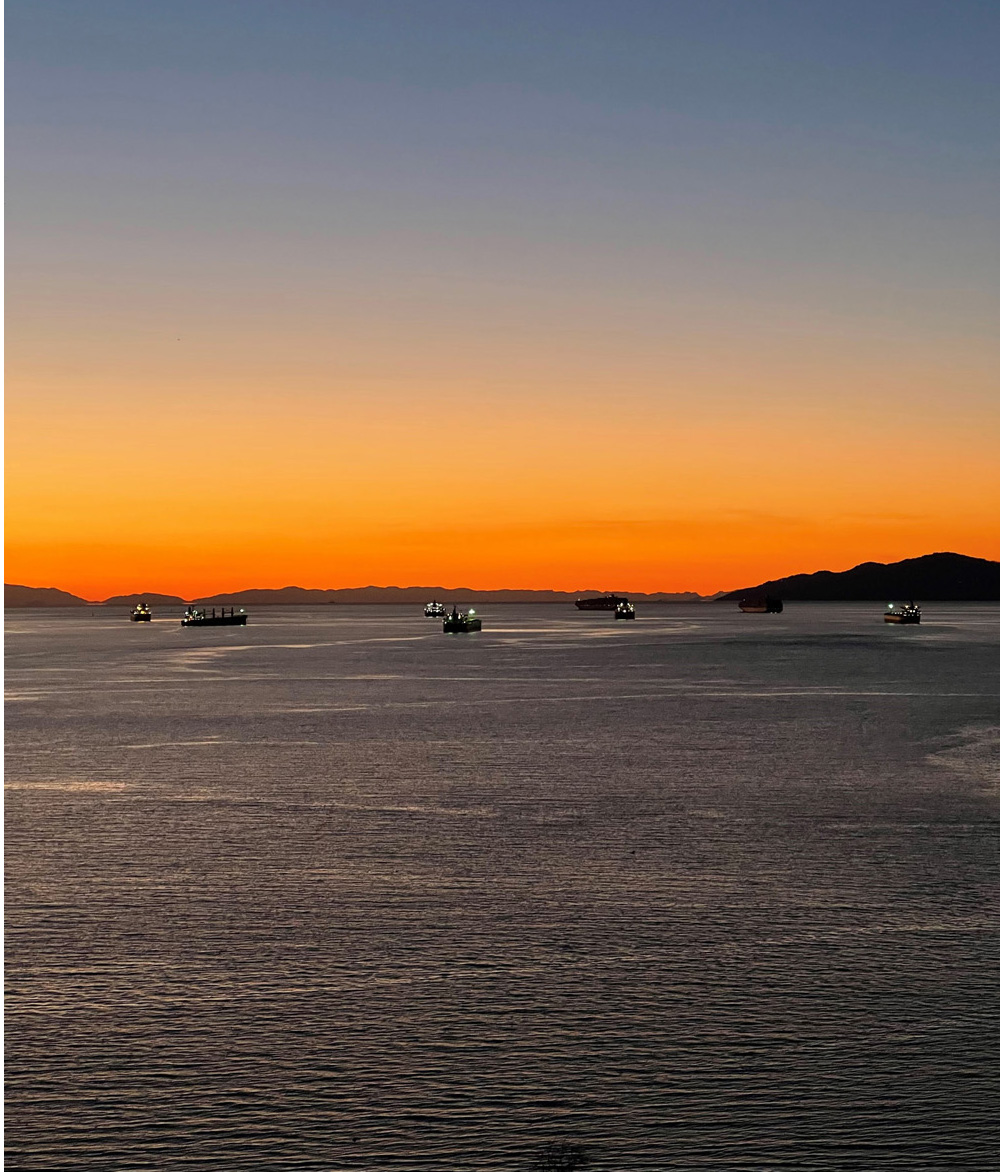 One-Bedroom Apartment For Sale in Vancouver's West End with Breathtaking Ocean Views
Unit 1207-1221 Bidwell Street in Vancouver offers the ultimate one-bedroom apartment for sale in the city, setting a new standard for rarity and breathtaking ocean views.
Unrivaled Ocean Views: Prepare to be captivated by the unparalleled oceanfront beauty, just a block away from English Bay. This exceptional residence offers a unique chance to blend tranquility with convenience, making it a once-in-a-lifetime opportunity for discerning buyers. From the living spaces to the expansive balcony, this apartment is perfectly designed to showcase the mesmerizing ocean views that never cease to amaze.
Luxurious Living: Embrace the open living concept, adorned with top-of-the-line stainless steel Miele appliances and elegant stone countertops. The 9-foot ceilings create an air of spaciousness, while central heating and air conditioning ensure year-round comfort. Residents also enjoy the impressive array of building amenities, including a luxurious lobby, round-the-clock concierge services, a well-equipped gym, and a stylish lounge.
Beachfront Bliss: Within a mere one-minute stroll, you'll find yourself on the sandy shores of the beach. This enviable location allows you to seamlessly integrate nature into your daily life. Additionally, an array of restaurants, coffee shops, and grocery stores are right at your doorstep, enhancing your daily living experience. With less traffic, reduced noise, and significantly more ocean view, this is an opportunity to embrace the very best of coastal living.
A Rare Gem: The unit boasts a generous 549 square feet of living space, complemented by a substantial 140-square-foot balcony that provides unobstructed, mind-boggling ocean vistas. To sweeten the deal, a parking stall is included, adding to the convenience and value of this remarkable property.
The Pinnacle of Beachfront Living: In conclusion, this apartment stands as the only one-bedroom residence in English Bay currently available for sale with a direct, unobstructed ocean view. Seize this truly exceptional opportunity to revel in endless sunsets and experience a lifestyle that most can only dream of.
Don't miss out on this chance to make this oceanfront haven your forever home. Book an appointment today and witness the magic of Unit 1207-1221 Bidwell Street in Vancouver for yourself!
I really believe my apartment is worth $2 million dollars, but I know that not all people feel the same way, so I decided to evaluate my property by following the established real estate industry guidelines!
How to calculate the value of my one bedroom condo for sale in Vancouver?
In real estate, a property's value is determined through comparisons with similar properties that have recently sold. These comparable properties should ideally share the same location, building, and similar attributes. For instance, an apartment in my building, unit 2002, recently sold for $5.75 million, boasting 2,190 square feet. Calculating its price per square foot ($5.75 million / 2,190 SF) yields $2,625 per square foot.
By applying this square footage price to my 549-square-foot property, its estimated worth stands at $1,441,125. This method aligns with industry standards for property valuation, providing a solid basis for determining a property's value.
For sale: $1,441,125 million
Total Views: 5,195
Daily Views: 1